If you're looking to print on canvas, be it for yourself, your home, a gift or even to sell, there is still the question of material. You've taken your photograph, you've got your image, and now you need the right canvas, because true enough they all bring unique qualities to your print and tones.
Which canvas material is right for you?
When choosing the canvas material, there are certain factors to weigh in to your decision. What is the style of your piece? If you have a bright style with colours that pop, you may want to choose a different material than if you enjoy neutral tones. What is the overall aesthetic? Are you looking for a rustic, organic or handmade approach? Let's look at the top canvas materials to decide which one is right for you.
Classic Canvas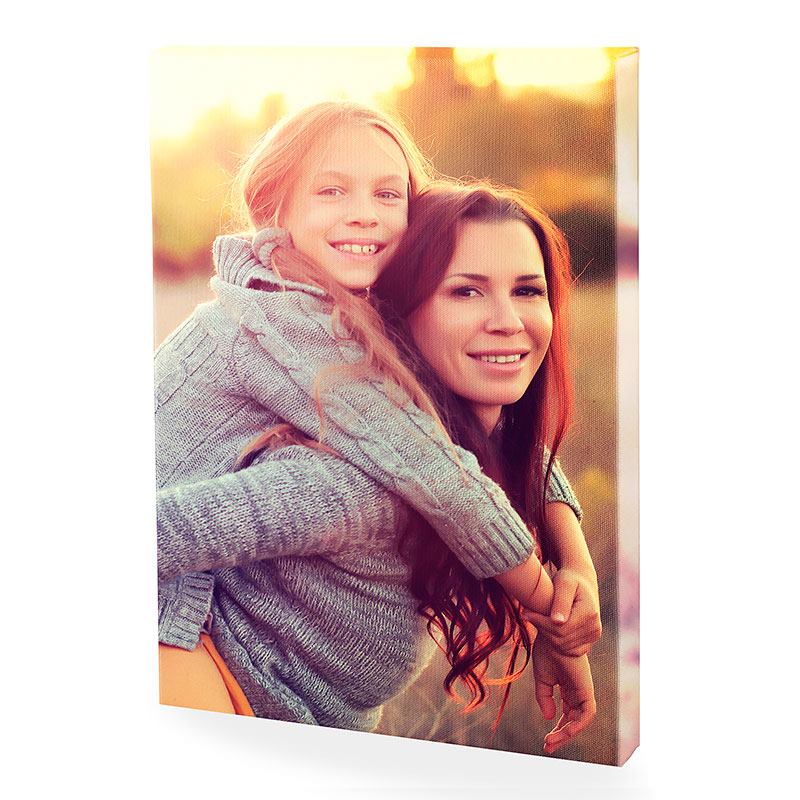 Our classic canvas option comes in a 300gsm woven canvas. A 100% poly fabric, this option is stronger and more durable-over-time than its cotton counterpart. Due to the neutral colour and our reactive printing process, we are able to infuse the fabric with ink for a brighter and longer lasting design. The material has a grain to it which gives your prints a gallery feel. The canvas utilises a wooden frame which we handmake in our London facility. This option is great for bright prints and a lightweight durable canvas.
Check out our canvas prints here.
Wooden Prints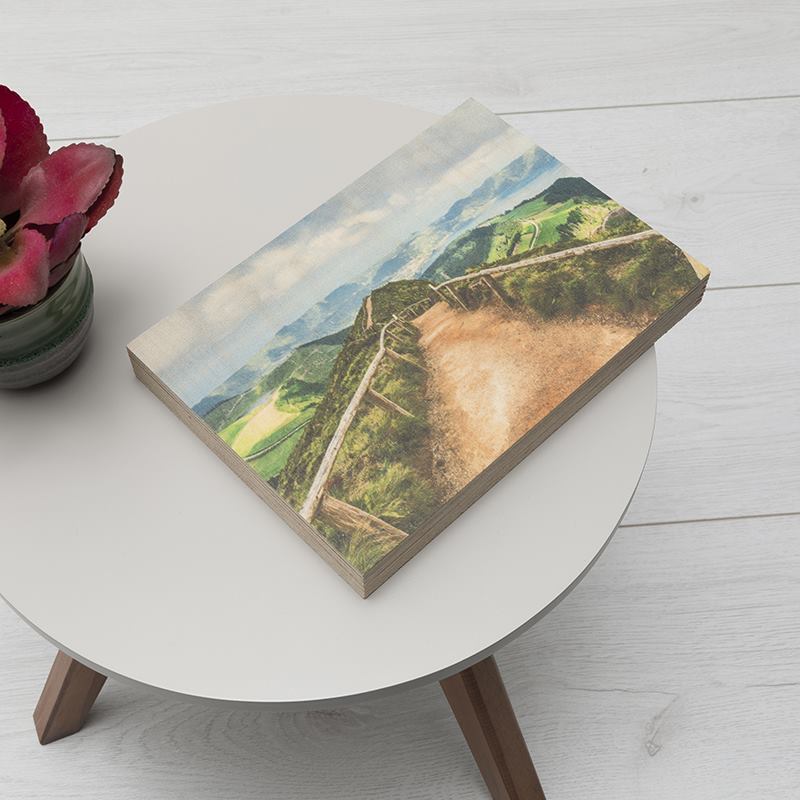 Made from fine birch plywood, our wooden prints provide a truly authentic and homemade look. One particular highlight of this canvas material is that the grain remains visible, giving your print an organic and rustic appearance. Another benefit of wooden prints is that they can be hung or freestanding, perfect for placing on a shelf or mantlepiece. The print is not as bright but offers a detailed and vintage look which incorporates the natural ridges of the wood into its charm.
Check out our wooden prints here.
Glass Prints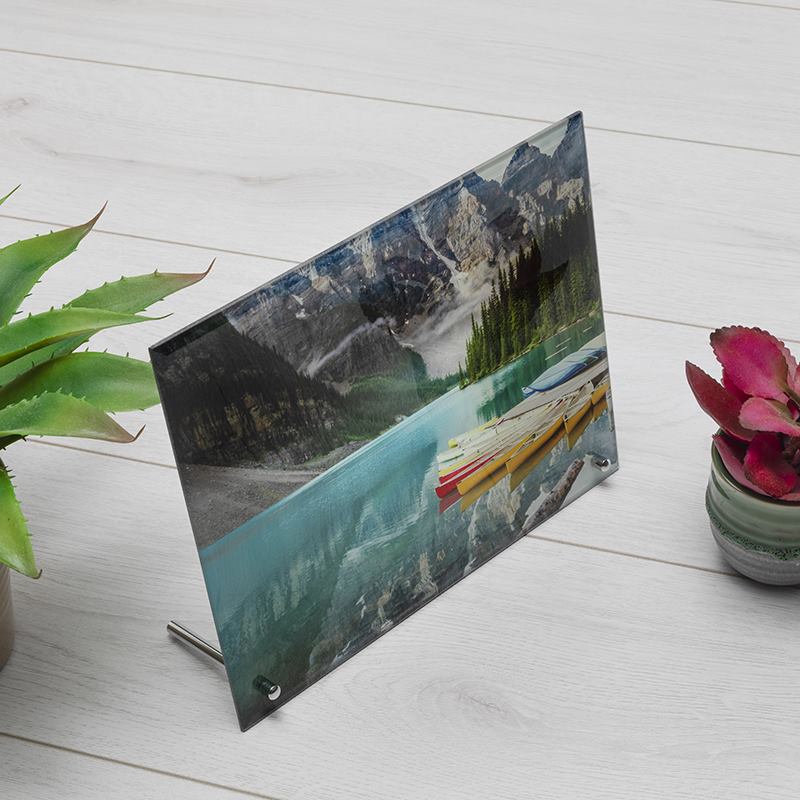 These gorgeous glass prints are made with toughened glass, a high quality and durable glass with a much higher break allowance. Unlike some cheaper alternatives that places printed laminate paper behind the glass, we print directly onto the glass. This gives a high quality print that retains the gloss and shine of glass. While it does not come in as many size options as the others, it can be an exquisite piece for any home.
Check out our glass prints here.
Aluminium Prints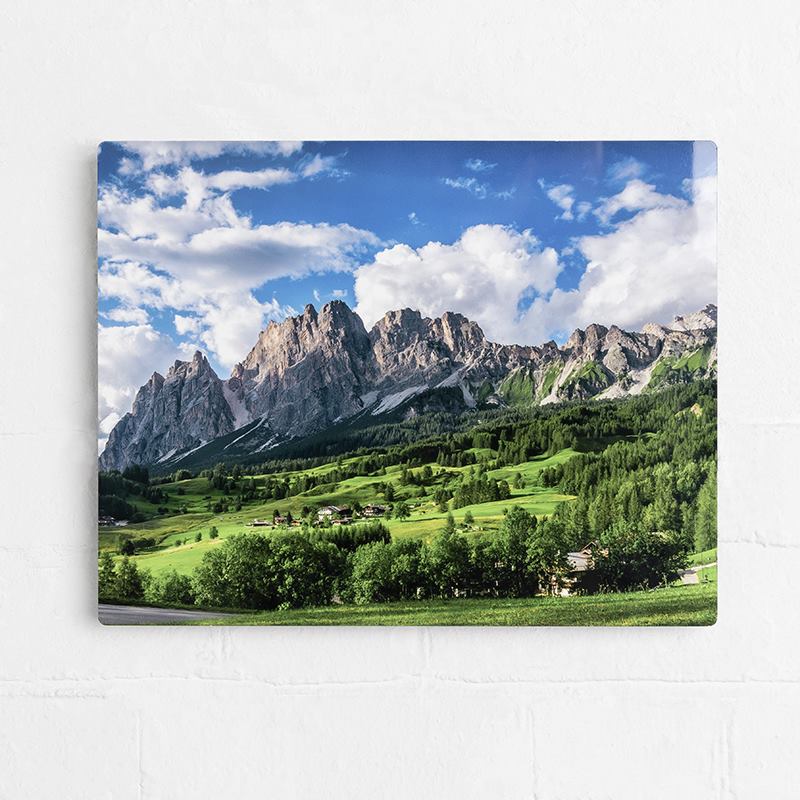 Our aluminium print option has some amazing benefits. The aluminium has a satin finish which is UV and scratch resistant to prolong the life of your photo. It is easy to wipe clean and is printed with high quality reactive printing that chemically bonds the ink to the metal. Your aluminium prints are able to be shadow mounted, sitting slightly away from the wall for a floating effect.
Check out our aluminium prints here.
Now that you have seen the properties of our canvas material, head over to our website and try them out with your photography!