If you're looking to mix up your child's education with some fun wall art, you've come to the right place! Not only have we written below some amazing educational wall art ideas for kids, we also produce wall art, handmade at our home in London!
Firstly, what's the benefit of educational wall art? Firstly, a child is always learning. They are making sense of the world around them by quickly processing thousands of bits of information. In fact, more learning happens at home than at school. While this includes mannerisms and habits, this also includes books, ideas and discussion. By placing strategic educational wall art around your home, your child's curiosity and knowledge will continue to grow.
Educational Wall Art for School
So now that we know the benefit of educational wall art, it's time to look at what wall art to use and what to put on them! Luckily, educational wall art is one of our top sellers and looking over our prints we've come up with some suggestions to help you and your child.
1. Wallpaper of the World!
Our wallpaper can be customised in any way that suits you. Why not dedicate a portion of your home to an educational map of the world? You can name a country (or even harder, a city!) and your child has to point to it on the map. You can even get a world quiz online and ask questions. A map of the world on wallpaper is a great way to inspire your child to learn, and who knows they may become an explorer themselves!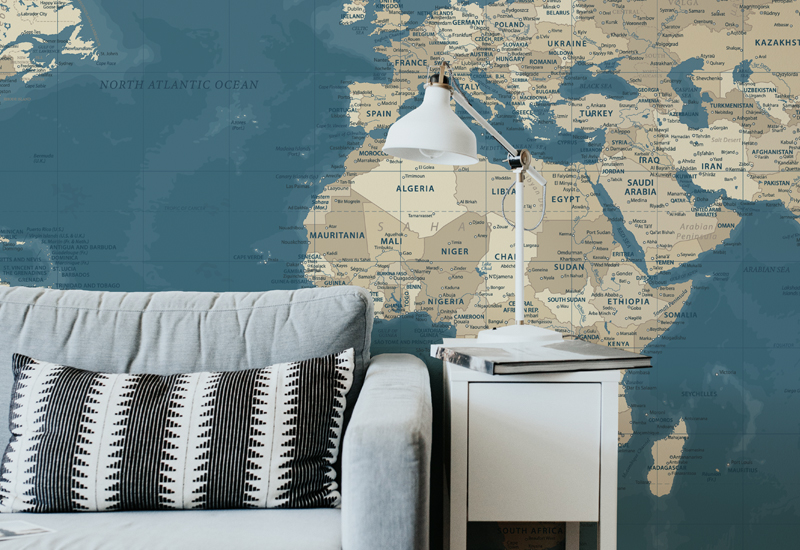 2. Alphabet Animals
Combine the alphabet with amazing animals with an alphabet animal canvas. Find, download or create an alphabet with animals for each letter, for example, A for antelope, B for bison… This can be a fun way to learn the alphabet, or to learn different animals. Our canvases can be customised with your own pictures and images and come in all sizes.
3. A Galactic Explorer
For an astronomically good idea, why not add a poster to your child's ceiling or wall of the planets and universe? Your child will marvel at the wonders of the cosmos while learning at the same time. You can add images to our posters here (and even add your own text to make it super special).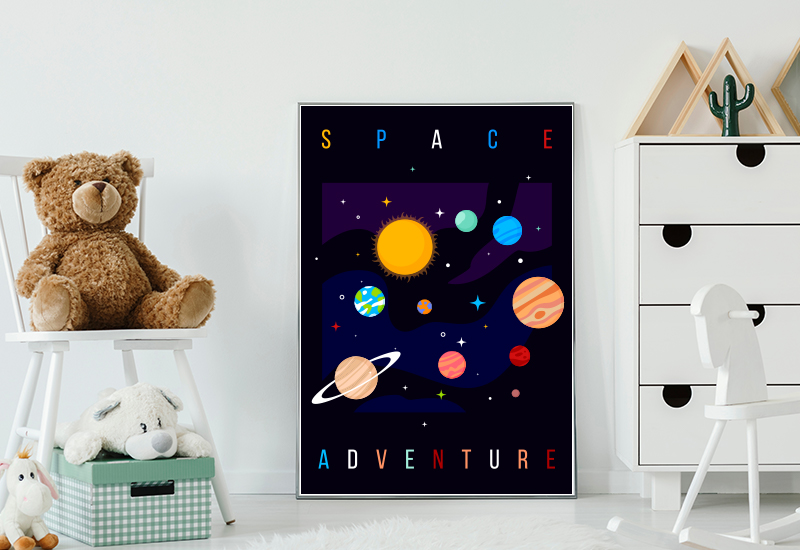 By creating educational wall art in your home you help inspire a culture of learning for your child. Let their wonder run wild with our educational wall art ideas. Check out our website for more wall art ideas, all handmade in the UK and customisable to your designs.